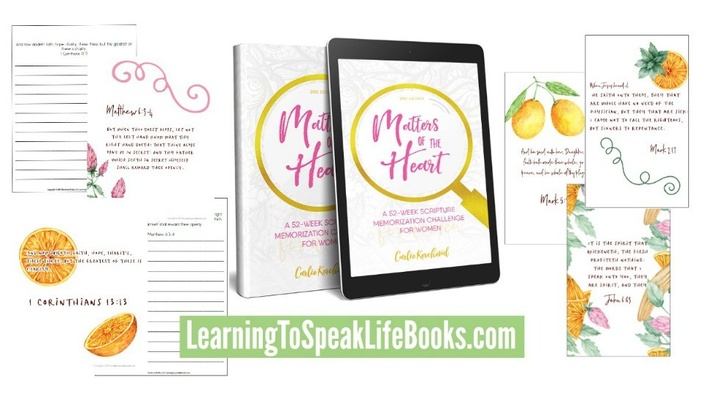 [Official] Matters of the Heart Year-Long Scripture Memorization Challenge
The official 52-week scripture memorization journey for women with Carlie Kercheval. This challenge has reached over 500,000 women worldwide since 2012.
Watch Promo
Enroll in Course
Matters of the Heart: a 52-Week Scripture Memorization Challenge for Women was originally launched in 2012 by Carlie Kercheval on her website Managing Your Blessings. Since then the challenge has reached over 500,000 women all over the globe and has helped them:
create the habit of memorizing God's Word
experience breakthrough in every area of their lives
cultivate a Christ-like heart and character
understand the concept of self-care
strengthen their marriage
become closer to their children
clarity of their purpose and calling
healing in their bodies and minds (depression, sickness, and grief to name a few)
strength to overcome fear
a new boldness and confidence in Christ
...and so much more.
There are options to purchase for personal use as well as an option for churches/missionaries/homeschool groups. You can learn more below in the FAQ section and directly on the pricing plan options for purchase.
What You'll Get in This Bundle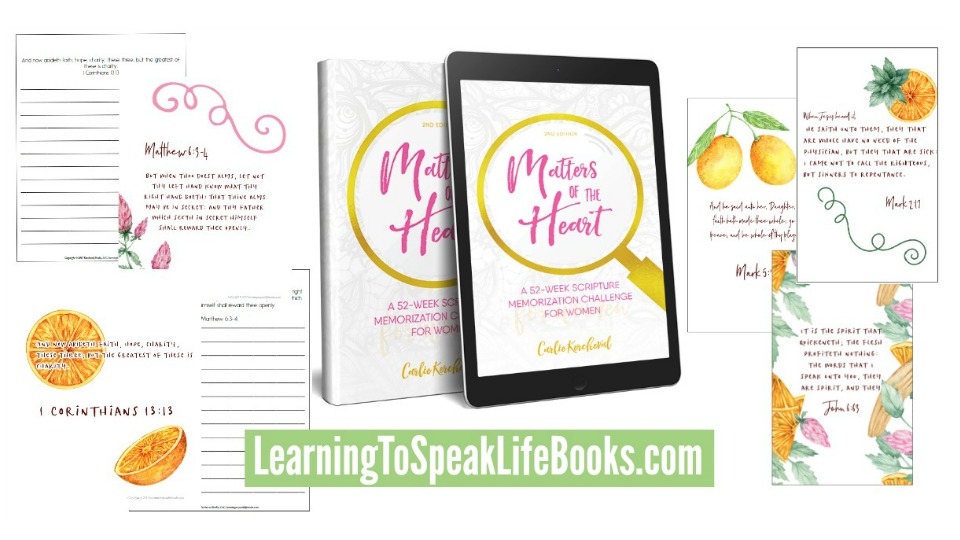 1. Matters of the Heart: a 52-Week Scripture Memorization Challenge for Women eBook (digital PDF download)
Themed weekly memory verse to hide in your heart and apply to your life.
3 weekly challenges to put your faith into action and minister to those around you.
A weekly devotional based on the memory verse coupled with real-life lessons and encouragement.
An in-book journal page after each weekly chapter to jot down your thoughts and goals.
Digital PDF file available for immediate download after purchase.
2. Matters of the Heart Prayer & Reflection Journal (digital PDF download)
PDF printable digital download
a place where you can jot down your weekly thoughts and prayers
includes all 52 verses on a beautiful heart background ready for print
a great way to be encouraged as you look back over what God does in your life on your year-long journey!
How to use:
Print out the weekly pages either at home or at an office supply store. You can hole punch them and store them in a 3 ring binder or have them spiral bound at an office supply store.
3. 52-Week Printable 3×5 Scripture Cards (digital PDF download)
This printable pack of 52 cards goes with the Scriptures in the weekly challenges. Perfect for when you are on-the-go and also great for including the entire family in your memory verse journey!
How to use:
These are perfect to print out, laminate and store in a box or you can also hole-punch them after laminating them and put on a metal ring. This will help them last longer and stay in one place!
Are you ready to go on a year-long journey with Jesus that will completely transform your life for the GOOD? If so, grab your spot today. You won't regret it (you will only wish you'd done it sooner!).

See you on the INSIDE!
Your Instructor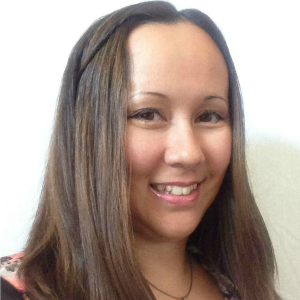 Frequently Asked Questions
Will I get anything in the mail?
No. This is an all-digital bundle. You will receive immediate access to your files upon purchase and can download them and print them out for personal use. However, when your purchase your bundle there is a unique coupon code for you to get $5 off the paperback version of the book (U.S. mailing addresses only).
Can I use this with my church group or Sunday school?
Yes, but you must purchase the Group Use/Site License. A site license is discounted pricing available for churches, Christian schools, missionaries and similar groups to use as they are teaching a small group, class, etc. If you fit these guidelines, you are able to print and make copies of the material and distribute to your small group. IMPORTANT: You may not distribute or share the digital files, this is illegal and falls outside of the terms of the site licensing agreement. You must print them out. This license also does not grant you the ability to just give the book to anyone. It is for ministries, classrooms, and small group teaching only.
What is your return policy?
Because our products are digital and are dispersed immediately after payment, ALL SALES ARE FINAL. We encourage you to read descriptions of each product thoroughly and ask all questions prior to purchasing so you know exactly what you are getting.